Spring is in the air, May is just around the corner and you know what else that means: it's almost time for the Kentucky Derby, the longest running sporting event in the United States.
That's right, bust out your big hats and a whole lot of bourbon because Derby Day is just around the corner!
To help you throw the most epic Kentucky Derby party of your own, here are a few fun facts about the race and some excellent tips for making mint juleps so you can pretend like you're on the infield in Kentucky!
1. There's More Racing On Derby Day Other Than The Big Race
Aaaaand they're off!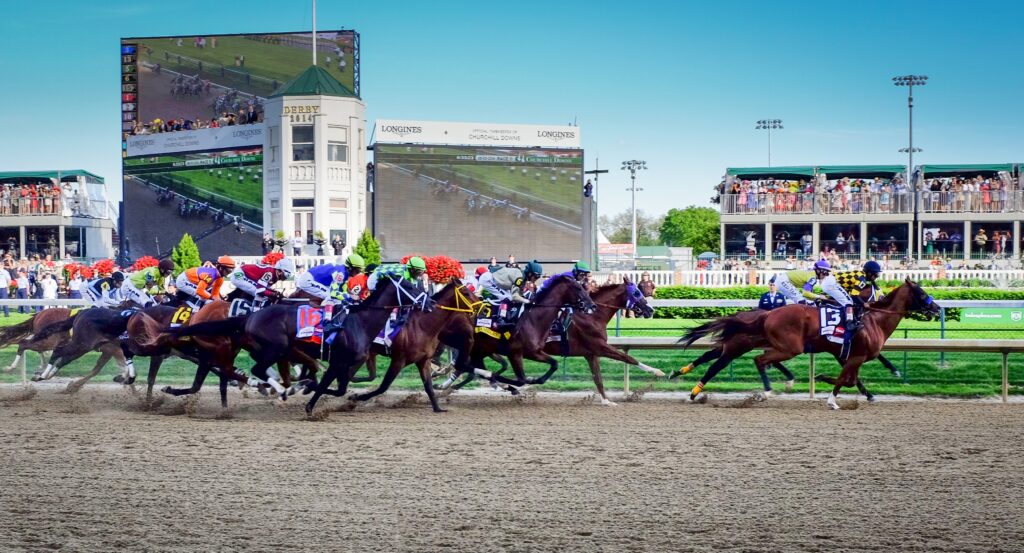 If you're going to host a Kentucky Derby party you'll want to understand one thing right away — there's a lot more excellent horse racing other than just the big finale featuring the country's best three year old horses. Racing starts at 10:30am with national television coverage provided by NBC Sports from 12:00pm-2:30pm and on NBC from 2:30pm-6:30pm.
2. Make The Best Mint Juleps
You have to get one thing right if you're going to throw a Kentucky Derby party: have plenty of fixings for mint juleps, the classic cocktail of the fastest two minutes in sports.
Ingredients
2-3 bundles of mint leaves (don't skimp out on the little pre-portioned plastic pages, you want the big bunches)
Simple Syrup
Bourbon  (the Derby is sponsored by Woodford Reserve so we like to keep with tradition)
Ice, preferably crushed
Directions
Start by making the simple syrup either the morning of the party or the night before so the mixture will have time to cool down. In a sauce pan, add 2 cups of sugar, 1 cup of water, and a handful of mint leaves over medium heat. Let the sugar dissolve and mint steep and if you think you'll need more simple syrup, just add a little more water and sugar. For larger parties you can also take the easy way out and buy simple syrup at the store. Watch the video below for a quick instructional!
To make the cocktail add crushed ice to a glass (maybe even a fancy pewter or silver one), add 1/4 oz of simple syrup for every 2oz of bourbon. You can also make a big batch of this and let guests serve themselves and add their own fresh crushed ice.
3. Eat Like A Local With a Hot Brown
Famed in Kentucky but relatively unbeknownst to the outside world, the Hot Brown is like an open faced hot turkey sandwich but with cheese sauce, a slice of fresh tomato, bacon, and a whole lot of southern comfort.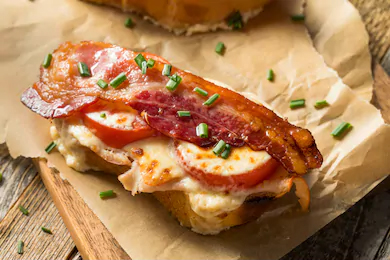 The hot brown is an excellent party entree that can easily be made in large batches. You can check out this upscale recipe from Food & Wine and also these Kentucky party sliders from the Beach House Kitchen.
4. Bring Out Your Biggest Hat
If you've ever watched the Kentucky Derby and wondered, "Why is everyone wearing giant hats?" Wonder no more!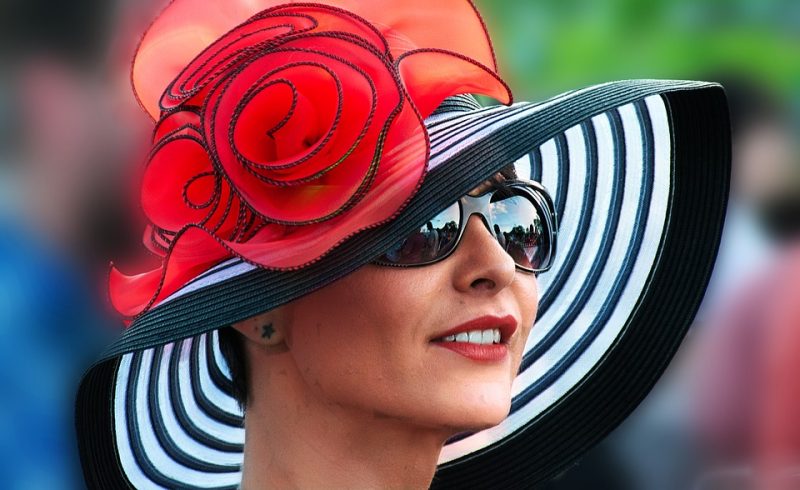 Since the running of the first Kentucky Derby in 1875, Churchill Downs has been attracting high society spectators seeking to show off their latest fashion statements. In peak fashion during the late 19th century? Hats! Hats were the crown jewels to any ensemble and the tradition continues and has maybe even grown today.
It makes perfect sense — being modeled after prominent English horse races, Americans also took after the British fashion sense, embracing fascinators, fedoras, parasols, and top hats to add to their race day attire. Today, most women and some men attending the Derby bring out their biggest hats for the occasion. It's a situation where size matters.
4. How To Sound Like You Know What's Going On
In perhaps the most difficult but least necessary aspect of throwing a Kentucky Derby party, you may or may not elect to want to sound like you know what's going on. Here's a few key things to understand.
The Kentucky Derby is the first leg of the Triple Crown (followed by the Preakness in Maryland and the Belmont in New York).
A furlong is a measure of distance used in horse racing that is equivalent to 220 yards or 660 feet. Why is this totally random distance used for measurement? Because 8 furlongs = 1 mile. Furlongs were once commonly used to measure farmland and by some twisted chain of events we continue to use the term to measure the distance of tracks used for horse racing. Thus the common phrase "final furlong" refers to the final eighth of a mile in a race.
Every horse running in the Kentucky Derby is 3 years old which means every horse gets exactly 1 chance in its lifetime to win it.
Bob Baffert is a trainer who this year has (potentially) 3 horses running in the Derby. This is a name you'll want to remember since Baffert has essentially become the New York Yankees of horse racing — a perennial producer of top Derby contenders including both recent Triple Crown Winners American Pharoah and Justify.
Talk about the track conditions — is it fast, dry, wet, slow? Complain about this and you're sure to sound like an expert.
5. Derby Day Party Games & Activities
To round out any awesome Kentucky Derby party, you'll want to plan out a few race day activities. That could come in the form of a betting pool or even a classic game of horseshoes. Here are a few ideas for Derby Day games and activities:
Bingo: Make bingo cards for your guests that incorporate commonly used phrases during the television coverage of the Derby, Those might include: mint juleps, fastest two minutes in sports, backstretch, Triple Crown, Bob Baffert, American Pharoah, Justify, Secretariat, big hats, My Old Kentucky Home, Churchill Downs, etc. Winner gets a door prize or the satisfaction that he or she paid the most attention. You can also take the easy way out and order some from Etsy for a whopping $9.
Using the same buzzwords for Bingo you can just as easily create a fun little drinking game. Take a sip of your mint julep if any of the buzzwords are mentioned.
Horseshoes: Depending on how much room you have to spare, see if you can nab a set of horseshoes for a classic game. You can check out the rules here.
When all else fails add some more bourbon to the mint juleps and organize and Uber pool to make sure that everyone gets home safely. Enjoy and good luck hosting your Kentucky Derby party!
0
(Visited 68 times, 1 visits today)