After much debate and a few antsy weeks of waiting, on February 1st my fiancee Lisa got the email she'd been hoping for. She was accepted as a trainer in for the 2019 Thoroughbred Makeover put on by the Thoroughbred Charities of America and the Retired Racehorse Project.
Which can only mean one thing — Kentucky here we come!
And why aren't I competing in the Retired Racehorse Project? It boils down to three reasons.
Number one: If anyone should be competing on such a public stage it should be Lisa. She's not only my trainer (and a damn good one not just because I'm biased) but she's also an incredible rider, the person who's taught me everything I know about horses, and someone who really deserves a chance to do something great on a national stage.
After the news that big trainers like AQHA World Champion Barrel Racer Fallon Taylor, former Grade 1 Winning Jockey turned Eventer, Rosie Napravnick Sharp, and Dan James of Double Dan Horsemanship are entering the Thoroughbred Makeover this year, I don't see the need to get my butt handed to me when Lisa can go and actually hold her own with some of the best in the country. It's not that I lack confidence in my abilities, it's just that I see this as a bigger opportunity for Lisa to go and compete while I focus on building the relationship with my own OTTB, Mr. Sure Prize, which is really what matters most to me after all.
Number two: With a $300 price tag (and that's just the application fee) and no guarantee I'd get in, it's an expensive game to play. Instead of spending that money on an application fee, I decided to do a few things – I upgraded some tack and camera equipment and joined the Jockey Club's Thoroughbred Incentive Program (for free). A fair trade in my opinion.
And finally number three: I don't want to focus on one thing with my horse. At least in my case, I'm making it my mission to make my OTTB the horse that I do absolutely everything with. It's not about running barrels the fastest. It's about being able to run barrels one day and walk on the trails the next. And then joust. And then run some poles. And then do some dressage. Or reining. Or jumping. Or whatever direction the wind feels like blowing that day! Variety is the spice of life and that's really what I enjoy doing with horses the most. Maybe one day I'll want to commit to one discipline and that's fine. But right now I couldn't tell you what discipline that would be. I'm not putting a timer on it. I'm going where the horse takes me.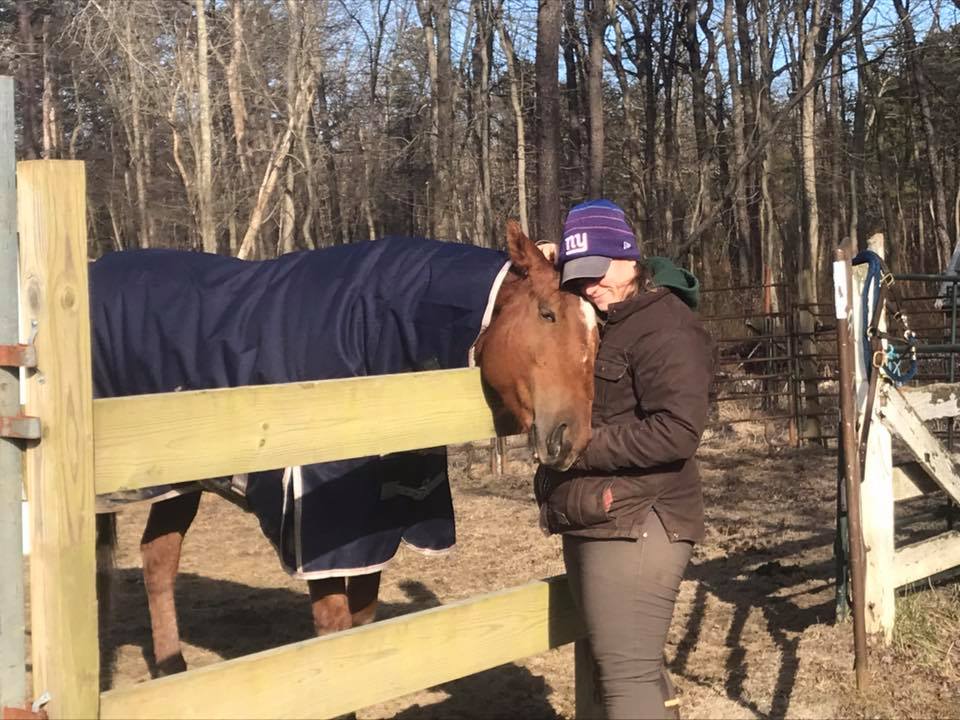 By going with Lisa I'll get to be right there with her throughout the entire training process as she preps the new project pony, Red Spots, a cousin of California Chrome, for competition in barrel racing. Lisa was able to partner with a client and bring on this horse and I'll still get to go to Kentucky and experience everything without any of the pressure of competing or worrying about my boy in the meantime.
So for now we're off and almost running in at least some sort of direction. Stay tuned for more awesome updates as we get ready to roll in October!
0
(Visited 46 times, 1 visits today)